How to Secure Your Garage Door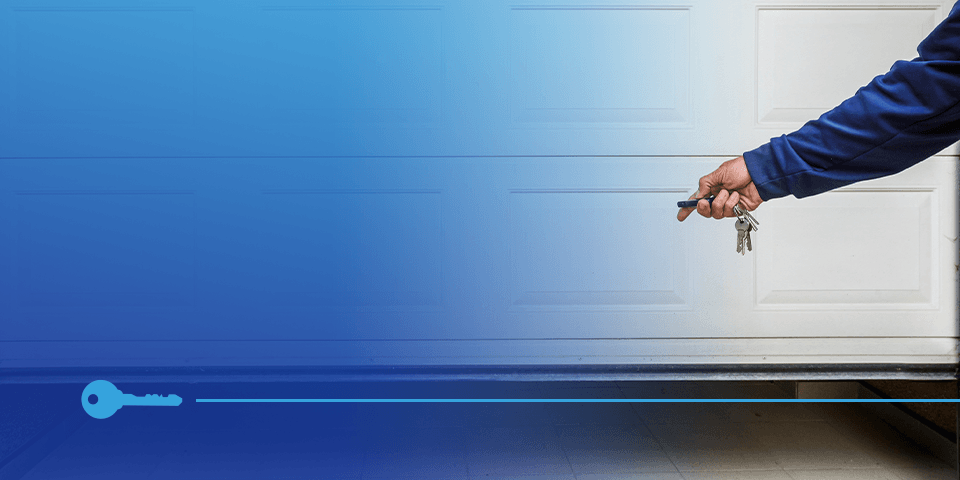 On average, over one million home burglaries happen yearly in the United States. The garage is an often overlooked entry point to the home that can allow unwanted visitors access if not properly secured.
When properly equipped, a garage door can offer protection and help keep your family, belongings and property safe. Benefit from greater peace of mind when you learn how to prevent garage door break-ins with these tips.
1. Don't Leave Your Doors Open
When you're working on a DIY project or want to organize boxes in the garage, keeping your door open is okay. An open garage door offers better lighting and enhances airflow. However, it's essential to keep your doors closed when you're not there to supervise the space at all times.
Even if you're working on your yard, you should consider keeping the doors secure to keep people passing by from seeing the contents of your garage.
2. Enhance Your Lighting
Burglars prefer working in the dark where no one can see them. By hiding in bushes or landscaping at night, burglars can sneak up to your garage door undetected. You can deter these stealthy break-ins by installing motion-activated lights.
Adding motion-activated flood lights near your garage windows and doors can startle would-be intruders, and the illumination makes it difficult to move closer without drawing attention. Because of this, burglars may think twice about breaking in.
3. Add Security Cameras
You can increase your garage door security with motion-activated cameras. Any time a car pulls onto your driveway or someone walks by, the devices will start recording — a video of a person's face, clothing and actions works as excellent evidence in case an incident occurs.
Today's advanced technology lets you sync cameras with smart home systems as well. This capability provides a way to check on your garage door and receive real-time alerts if the system is triggered.
4. Obscure Your Windows
Do you store expensive tools or a classic vehicle in your garage? Regardless of what you keep in there, you don't want someone to take a peek and get interested. Even if you don't store anything in your garage, would-be burglars may look for a vehicle to see if anyone's home. Because of this, it's a good idea to cover your windows.
To increase privacy and maintain natural lighting, consider a frosted glass or translucent film. As another option, you might install window treatments like garage blinds or curtains.
5. Secure Your Entry Door
Attached garages offer an easy and convenient way to get out of the house, especially during rainy or cold weather. However, the connecting doors can pose a security risk if you don't lock them. After a burglar enters your garage, this entry door is the only barrier left to the rest of your home.
Whether you're just running inside for a few minutes or getting ready to go to sleep, you should always check to ensure you've locked your entry door behind you. You can enhance your protection by investing in a steel door and using extra security measures, like a deadbolt.
6. Hide Your Garage Door Remote
When you park your car on your driveway, a burglar could look inside your vehicle for the remote to your garage door. Don't have it clipped to your sun visor or your glove box — these are the first places a burglar may look.
Instead, keep your remote out of plain sight. It's best to carry these devices in your purse or coat pocket and bring them inside your house with your other keys.
7. Use Garage Door Locks
While automatic garage door openers make it more difficult for burglars to get inside, it isn't impossible. If you're going on vacation or will be away for an extended time, consider taking extra security measures. For example, you can clamp a padlock to a garage door track to keep the door closed.
If you manually open and close your garage doors, you should always keep them locked. Keeping your expensive tools or personal belongings locked away is also a good idea.
Contact Ernie's Lock Company for Residential Lock Services
Want to increase your security or discover the best ways to lock down your garage door? The licensed technicians at Ernie's Lock Company can give you guidance and recommendations. To get started, contact the team today! If you need immediate services, please give us a call.