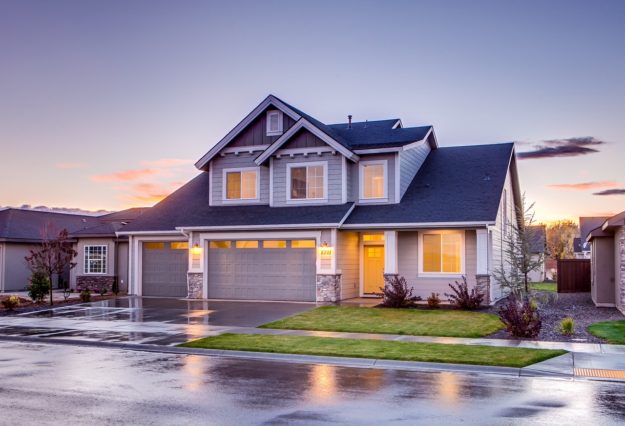 Residential Locksmith Service in MD
Ernie's has the experience to service your residential locksmith needs for any home, apartment, condo and more!
Home security is something you don't want to take a risk on, no matter where you live. A reliable lock and key system is your first line of defense against unauthorized access — which is why it's so important to work with an experienced residential locksmith you can trust.
Ernie's Lock Company, Inc. provides a wide range of residential locksmith services in Riverdale, MD and throughout Prince George's County. Based in Riverdale Park, we offer both in-store assistance and mobile service to nearby homes within a 10-mile radius of our storefront!
Residential Locksmith Services We Offer
Whether you need a locksmith for a house, an apartment or a condo, count on Ernie's for all residential locksmith services. We can supply and install new door locks or rekey your existing locks — perfect if you've recently moved into a new place and want the peace of mind of knowing all keys are accounted for.
We can also repair locks that have stopped working, not only for your doors, but also for your car, your safe or vault, your windows and any furniture or other storage in your home. Even antique and vintage locks are no problem for our team.
Looking to take home security to the next level? We can set you up with a sophisticated keyless or electronic access system that's easy to use and program for maximum convenience.
Of course, we also provide both mobile and in-store key duplication and rekeying services. As licensed locksmiths, we perform even the simplest task to the highest quality and ethical standards.
Visit us in person to speak with a representative, or give us a call to discuss your specific residential locksmith needs. Often, for repairs and other jobs, we can complete a preliminary estimate using only a few photos.
Quality Products & Local Expertise
At Ernie's, we take great care to ensure all lock and key systems we sell deliver exceptional quality and reliability. We carry products by Schlage and Medeco among other leading manufacturers, all of which are backed by both a manufacturer's warranty and our own 90-day workmanship guarantee. We'll work with you to determine the best system for your home and your budget.
With more than 55 years of experience providing residential locksmith services for Maryland homes, we know the Prince George's County region better than anyone and will ensure you get a system that delivers adequate protection for your neighborhood.
Contact Ernie's for Residential Locksmith Service in Maryland
Visit our Riverdale showroom to learn how we can help you. We can provide key cutting, repairs, estimates and sales in store. We also offer emergency lockout assistance, on-site repairs and installations and other residential locksmith services in Hyattsville, College Park and elsewhere in Prince George's County. Give us a call at 301-277-1126 for fast, professional assistance from one of our licensed technicians. Save time and money today.