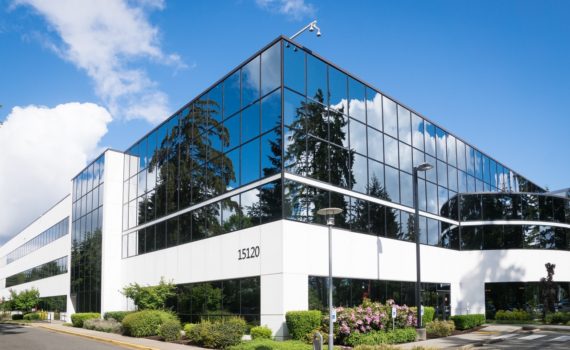 How Keyless Entry Systems Will Help Your Business
Building a business requires extensive amounts of dedication, time, resources, money — and the list goes on. So naturally, one of your most significant investments should be in the security system of protecting your business, assets and employees.
Keyless entry installation in Maryland is a modern and efficient technology that puts you in control. The system uses either keycards or personal identification numbers, which prove to be more convenient than fondling with a physical key. A simple swipe motion of a keyless entry system is beneficial to companies that have high employee turnovers.
Benefits of Commercial Keyless Door Locks
With a commercial keyless entry system for your small or large business in Maryland, you'll have complete access to all the control systems. Here are four main benefits of keyless security:
Increased Efficiency
A keyless entry system installed at your Maryland business allows you to keep track of employee entry and exit times, along with which entry and exit points they use. The efficiency of your company can increase by allowing you to track employee work hours accurately. Because you're in control of the system, you can issue temporary keycards, or change or delete permission as deemed necessary. Essentially, you can completely regulate who enters the building during specific times and days of the week.
Employee Safety
As a business owner, you aren't only responsible for the safety of your physical assets, but for your employees, as well. Keyless entry installation minimizes risks in the workplace and prevents security issues from occurring. Safety in all buildings helps reduce internal theft and violence, while also keeping your employees out of danger. With a keyless system, unauthorized personnel are unable to enter, which produces a secure workplace environment.
Secure Solutions
Having a keyless entry locksmith in Maryland ensures secure solutions for your business' important technologies and documents. Because people can "pick" traditional locks, the security of a building is greatly reduced. However, keyless systems are more complex, which lessens the risk of theft and creates a secure solution to protecting your tech, documents and other essential items. Keys can fall into the wrong hands — but not with a keyless system.
Reduced Costs
With a keyless system, you'll no longer need to pay for lost or misplaced keys, or make copy keys for new employees. Although the initial cost of a keyless installation is heavy, the investment pays off while producing a more secure workspace. A downfall of having a key system is the cost of replacing spare keys and hiring a locksmith to replace outdated locks. Compared to keyless security, physical keys can get lost or stolen and can't be revoked unless physically gathered.
How Ernie's Can Help You Install a Keyless System
As Maryland's leading commercial locksmith and a high-quality keyless entry installer, Ernie's can help protect your business and employees. Contact us today.