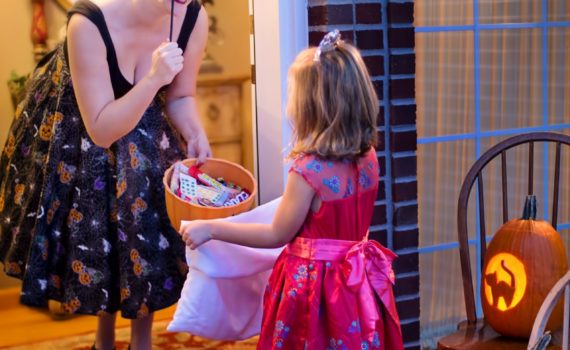 How to Keep Your Home Safe During Halloween
Tips to Keep Your Home Safe During Halloween
During all the Halloween festivities and fun of dressing up and eating candy, you may forget about the security of your home. Locking your doors may seem like a no-brainer from some — but Halloween is a popular holiday for mischievous hooligans and quite possibly, more serious criminal acts.
While people in costumes may be difficult to identify and pranks may begin to scour your neighborhood as the clock nears midnight, Ernie's Locksmith in Maryland devised a few tips to keep your home safe during Halloween.
1. Locks
There are two types of people in this world — those who lock their doors each time they leave their home and those who never give it a second thought. If you're the latter of the two, a home automation system allows you to lock and unlock your doors remotely with an electronic door lock. With smart lock security technology, you can make sure your home is secure by viewing an app.
2. Alarm System
Setting up an alarm system enhances the security of your home compared to only locking your doors. It's a good idea to make sure your system is working correctly and that your doors, handles and locks are not loose or broken.
3. Lights
Although it's customary to leave your porch lights on to indicate your participation in trick-or-treating, leaving your interior lights on is a safe way to indicate people are home — even if they aren't. Using a smart lock security system in Maryland allows you to turn your lights on and off from anywhere.
4. Peephole
Peepholes serve a purpose, and you shouldn't be afraid to keep your door shut if you're unsure of who is on the other side. Instead of leaving your door unlocked during trick-or-treating or a party, use the peephole. Burglars have a better chance of entering your home if you're constantly opening it without caution.
5. Social Media
It's a smart idea to keep your plans off social media because it leaves your house vulnerable and open to crimes. Don't share the location of your haunted party, as it could encourage unfortunate or dangerous events to occur at your home without your permission.
Make Your Home Halloween-Proof
To keep your home or business safe during Halloween, contact Ernie's Lock Company.