Top Ways to Secure a Door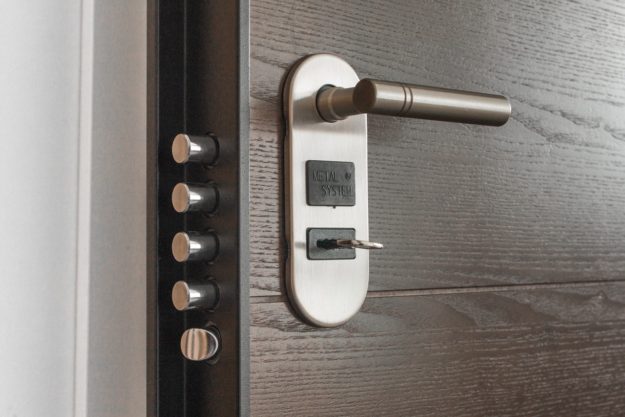 Your home is your haven. It's where you relax after a long day, where you cook your meals, keep your pets and settle into sleep. In a personal place, you want to feel as safe as possible — especially if you live alone or have little ones you want to protect. Whether you live in the city or the suburbs, a house or an apartment, with a big group of people or on your own, securing your space against burglary threats increases your peace of mind and the safety of your environment.
Best Way to Secure a Door and Keep Your Home Safe
Install High-Security Locks: To protect against covert break-in methods such as lock-picking, high-security home lock installation can be the best route to making sure your front door is secure. Deadbolt strength and material are key, so make sure you choose a lock with strong metal and resistance to picking. Whether you choose a traditional lock or an electronic smart lock, the right high-security deadbolt will guard against outside threats.
Invest in Security Cameras: If you're concerned about burglaries or break-ins and want to keep an eye on your residence at all times, consider installing a security camera in your entryway. There are many options for video surveillance and security, including setups like smart doorbells with cameras or security cameras with alert systems. Video security can help you deter and prevent threats before they occur or identify burglars in your neighborhood.
Increase Door Visibility: It may seem irrelevant, but paying attention to the appearance of your door can increase security on its own. A door that is exposed, well-lit or in plain sight of the community is much less likely to be a burglary target because it makes it more likely that someone would notice a break-in attempt. Make sure not to conceal your door with close obstacles or shady areas that might make good hiding places.
Think About Door Construction: The best home security is door security. The material of your door has a lot to do with how secure it is. To prevent entry by jamming or breaking down the door, make sure your door is made of strong, solid wood or steel. Hollow core doors are never safe for exterior use. You should also think about a hardware cover to protect your lock and the weaknesses around it.
High-Security Door Locks and Services in Maryland
If you need assistance and assurance in door lock installation, security or residential lock repair, let Ernie's Lock and Key lend you our expertise. Serving the Maryland and Metro D.C. areas since 1960, we've got you covered with the best products and services to protect your home. Contact us today!