Top Five Tips: How to Avoid Locksmith Scams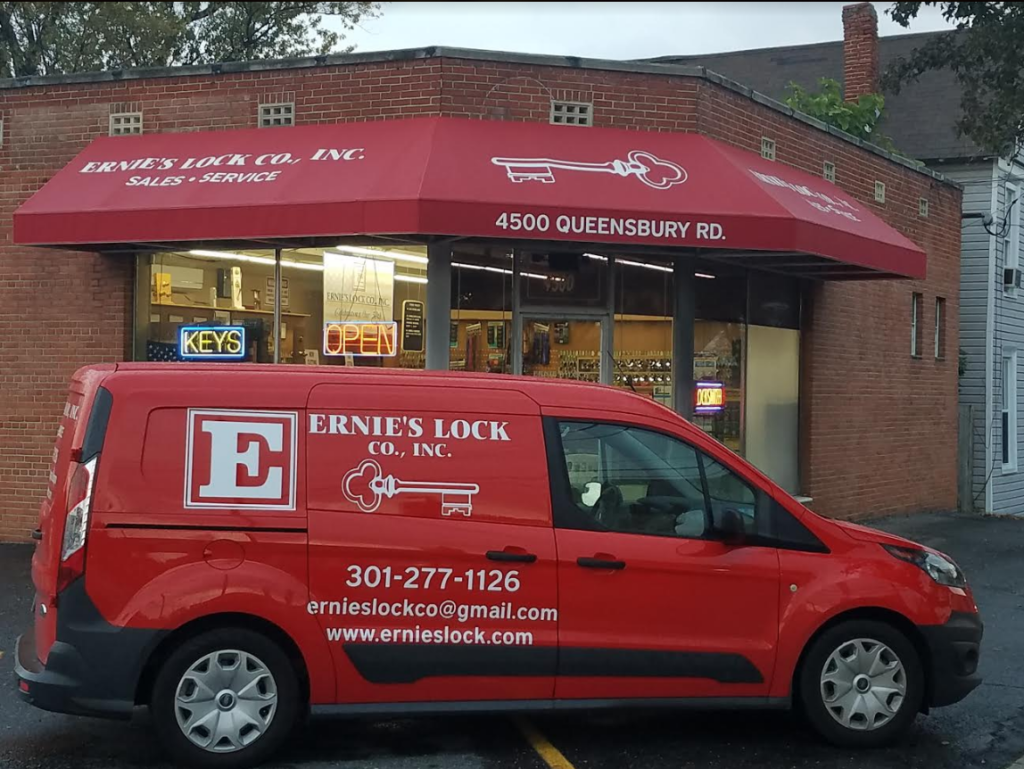 When you need assistance with your lock and/or key entry, you would assume Google's local locksmith listings is a reliable and safe place to start. But that's not always the case. Today, a growing trend amongst Google locksmith listings are sophisticated con artists defrauding thousands of customers.
"Lead generators," as they are known, create websites for companies that do not exist. Local business listings are falsely portrayed as an actual location of the phony business, along with fake reviews. Customers in a panic — locked out of their business, house or car — will use Google to search for a nearby locksmith company and the results of the imitation locksmiths will appear.
When you call, the scammer will quote you a low price and usually send the call to a contractor who may not be a real locksmith. When they arrive, they could drill the lock — this is not the proper method — and up the price.
The following tips provide information on how to avoid locksmith scams, how to choose the right locksmith and specific questions to ask your locksmith.
Work With a Local Locksmith
To ensure the locksmith you are looking to hire is legitimate and honest, call several in your area ahead of time, before you have an emergency, and ask questions. You can also check reviews of their company, but be aware of fake reviews posted by scammers.
When calling a local locksmith, make sure they clearly state their business name when answering the phone — be wary of 800 numbers versus a local number. Double-check the validity of the local address listing on Google by confirming another business is not operating at that same address. It may be wise to drive to the location to confirm the true business identity and location.
Always Ask for ID
In the state of Maryland, locksmith licensing is required and can be a good legitimacy check when choosing the right locksmith. Check the proper ID verification of the locksmith who arrives, as well as proper licensure. Another good tip to follow is to take notice whether the locksmith who arrives is wearing a uniform — if they are not, be cautious. An authentic locksmith should arrive in a licensed and clearly marked vehicle, and will arrive promptly to assist with your emergency.
Don't Fall for Bait-and-Switch Pricing
Locksmith scammers offer low-bait prices to draw customers in and then charge extremely higher rates once the service is completed. When speaking to a locksmith, make sure the cost estimates and bids have been communicated clearly and estimates are explained thoroughly. If the estimated cost quoted over the phone does not match the estimate at the time of service, do not permit the service to be performed.
A legitimate locksmith will be willing to answer any questions you may have, whereas a scammer may become frustrated with numerous questions and push you to move forward with service. Be sure to ask about any additional charges for mileage, service call minimums or emergency hours. Another common practice among scammers is only accepting cash payments to avoid credit card traceability.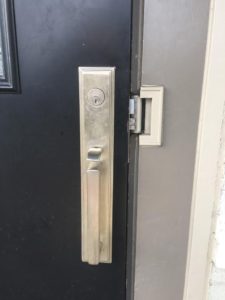 Make Sure "Drilling the Lock" Is the Last Resort
A highly-skilled and reliable locksmith will have the knowledge and tools to unlock doors, particularly residential, without needing to drill or replace the entire lock. Drilling a lock is only needed when opening high-security or commercial locks. A scammer may replace the drilled lock with a cheap lock and then raise the cost much higher than required.
Ask Questions
It's a good idea to have a list of questions to ask a locksmith over the phone, as well as in person to prove credibility. These questions also ensure they are knowledgeable in the area of your specific residential or commercial needs. Some important questions to ask your locksmith to ensure authenticity:
Where is your business located?
How will you get into the house/business? Will you need to drill my lock? Could you explain the process of how you will fulfill the desired service request?
What is the estimated time the service will take?
Can you provide an estimated cost? What factors would cause the price estimate to fluctuate?
Do you need a picture of the lock ahead of time?
Do you take credit cards as a form of payment?
What is the name of the locksmith technician who will be providing the service?
The piece-of-mind to have a reliable, honest and dependable locksmith is important when putting your home or business' security in their hands. Ernie's Lock Company, Inc. is a local, well-known and reliable full-service locksmith company, which provides quality work from our highly skilled and licensed team.
The team at Ernie's provides transparent pricing and we're more than willing to answer any questions at the time of service or ahead of time over the phone. Call our office directly today at 301-277-1126 to gain a piece-of-mind ahead of time.