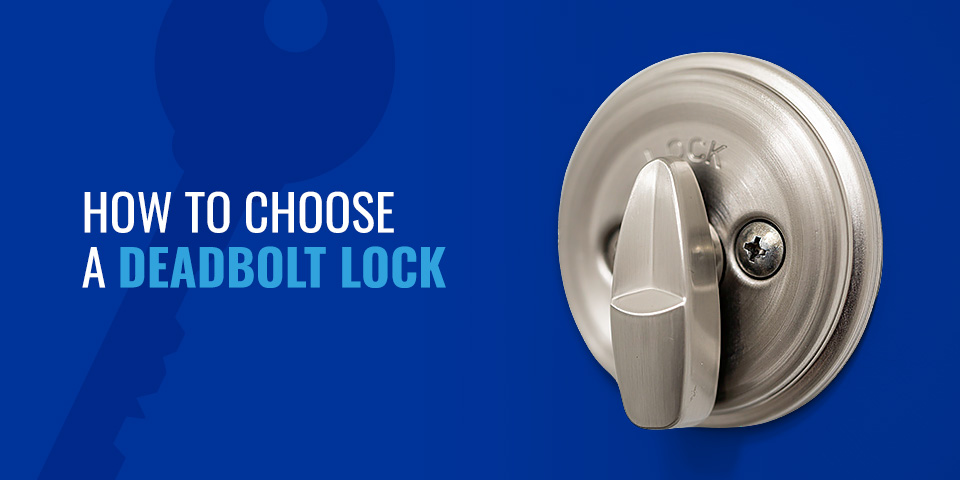 Feeling safe and secure at home or at your business is of the utmost importance. You want your home or commercial property to remain safe from intruders or other unwelcome guests, and one way to gain extra security is with a deadbolt lock.
Deadbolt locks are additional locks on doors aside from the lock on the knob. These locks are very heavy-duty to give you increased peace of mind when relaxing at home or conducting important business at work.
If your home or business does not currently have a deadbolt lock, you'll want to look into installing one on each exterior exit. There are many different types, and selecting a deadbolt lock may be more complicated than you think. This guide will explain the different types and sizes and how to choose a deadbolt lock for your home or business.